In this article you will learn how to modify specific attributes in a product and lock them from syncing with your ecommerce platform again.
Important: This is an advanced feature in Duoplane. Please make sure you fully understand how this feature works and test on a small scale before proceeding.
Why lock attributes?
By default, Duoplane syncs product attributes directly from your ecommerce platform using the product attribute mappings in your ecommerce store settings. More information on this can be found in the Ecommerce Store Settings article.
However, you may want to update product attributes to reflect a different value in Duoplane than the one that is entered in your ecommerce platform. To accomplish this, Duoplane allows you to edit the attribute, and then "locks" the attribute in Duoplane to prevent the ecommerce platform from automatically updating the attribute which would revert the change you just made.
Enable attribute locking
To enable this feature, you first need to turn the locking tool on.
In your Duoplane Retailer account, go to Settings > Products and Inventory
Under the Product attributes section, toggle "Lock edited attributes" to ON
Once that setting is on, you can update attributes in Duoplane and they will automatically lock. In the example below, the item's Wholesale cost was updated, so that attribute is now locked and will not be updated from the ecommerce platform.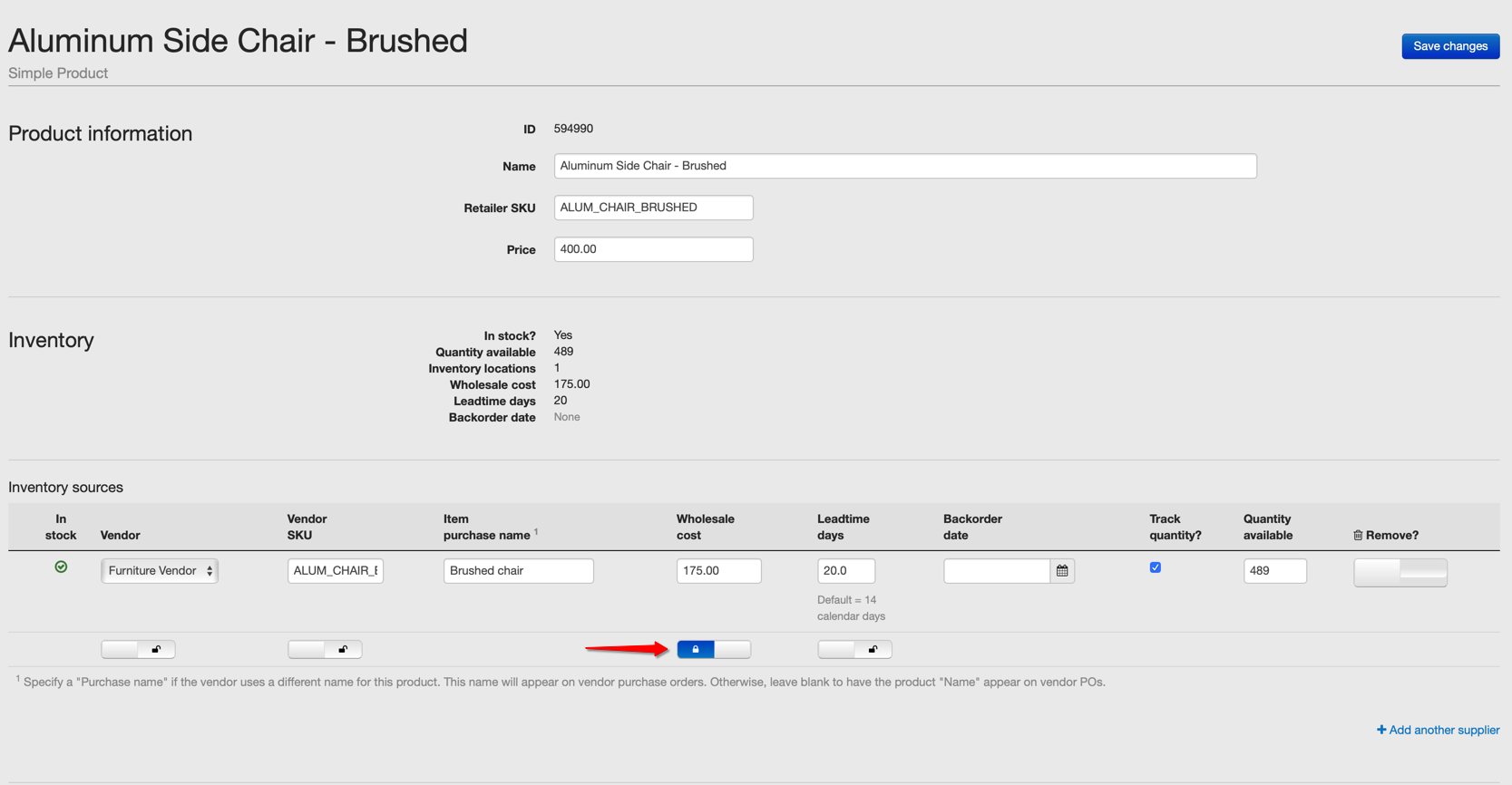 Disable or remove attribute locking
To unlock that attribute and allow it to sync from the ecommerce platform again, you can click on the lock icon to toggle it back to unlocked.
To disable attribute locking, navigate back to Settings > Products and Inventory and toggle "Lock edited attributes" to OFF.