You may at some point need to edit or deactivate your account, or change various settings like communication preferences or your password. To access this settings page, navigate to:
Main Menu > Settings > Personal Preferences
From this screen, you can change your email, name, company role, and password. You can also change your communication preferences such as which emails you receive.
Note that, aside from your password, an admin can manage staff members and possibly change these settings on your behalf.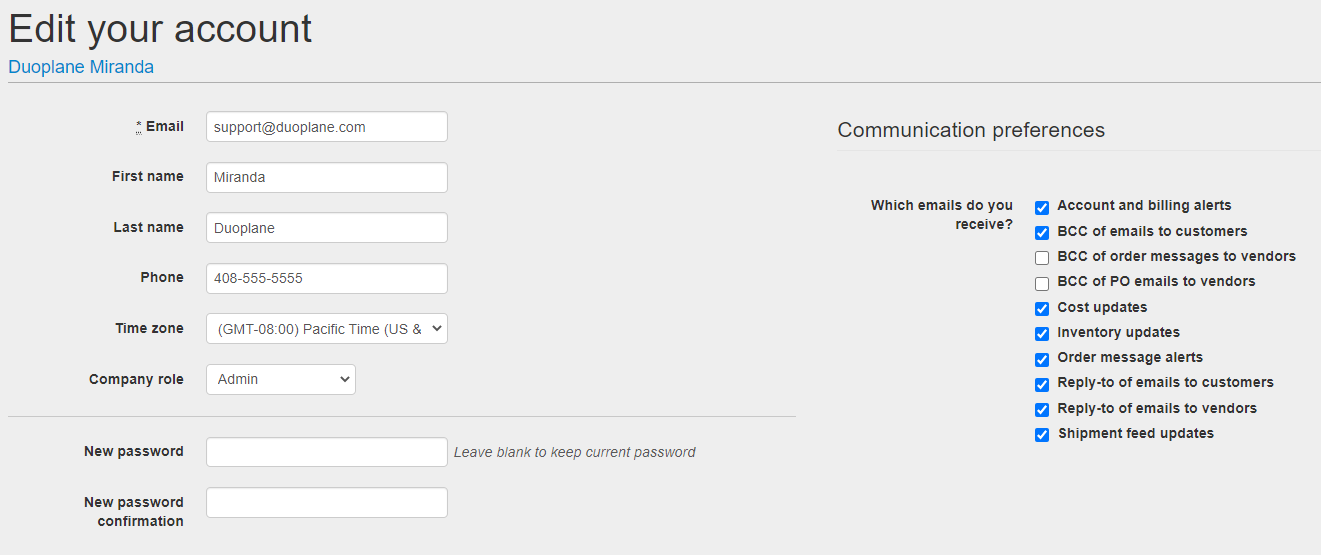 Note: If you are an Admin and you wish to change your role to Staff user, you will first need to have another staff member assigned as an admin to take your place if there are currently no others.